In today's blogpost we will be discussing types of frizzy hair treatments that are available in Singapore. I am sure most of us have experienced frizzy hair, whether as a result of hair not agreeing with the humidity levels in a tropical climate such as Singapore, or as a result of using the wrong type of products on our hair. Either ways, frizzy hair is annoying and can be very difficult to manage. Hence, we have compiled a list of salons that provide frizzy hair treatment in Singapore. These salons were found based on our own research, as well as referenced from other articles out there where they have compiled their own list of salons.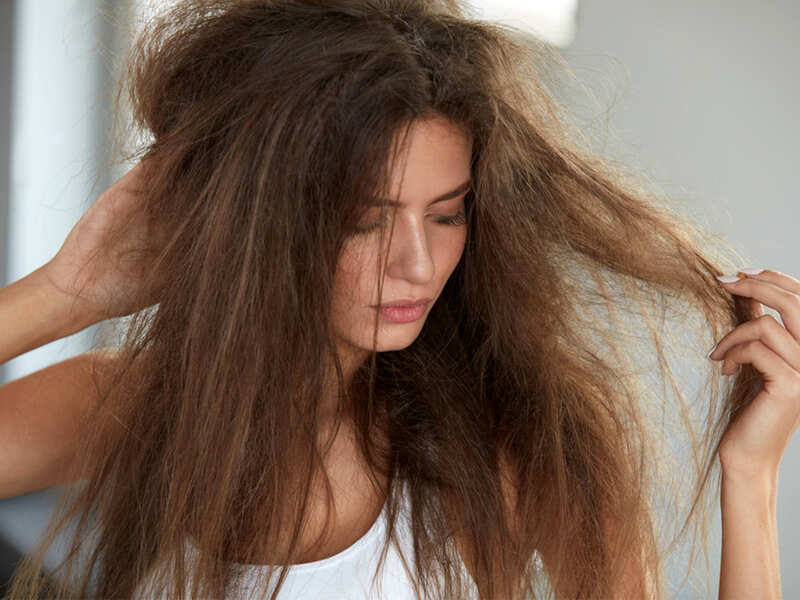 Apgujeong
The first salon that we will introduce today is Apgujeong hair studio. Most of us would have heard of it before or we would have at least seen it when walking through a mall. Apgujeong hair studio is a Korean hair salon which offers full Korean hair related and make up services.
They have an award winning and pioneering group of stylists who 'strive to push the boundaries' and 'set the trends', with regards to hairdressing. According to their website, they write that so long as the customer is able to envision any hairstyle or hair colour, they are able to fulfil that desire. They have also partnered with other premium hairdressing brands such as MUCOTA and Kerastase. Through these, they are thus able to 'create and maintain the most striking, beautiful Korean hairstyles' just for their customers. It is also written at the bottom that Apgujeong hair salon is the place to go to find out more about the latest trends in Korean hair styling.
According to a few blogs that have mentioned the Mucota treatment, they wrote that Apgujeong is the place to go for this. According to this site, they wrote that the Mucota treatment is one of the best hair treatments that one can receive in Singapore. The main ingredient in it is argan oil. This oil is extremely moisturising, and it works wonders to 'soften frizzy manes'. In addition, the Mucota treatment does not contain strong or harsh chemicals such as formaldehyde which can damage hair. This makes the Mucota treatment suitable for use by pregnant ladies who wish to maintain and keep their hair in perfect or ideal conditions. The Mucota treatment is also able to be customised to each individuals own need, making it extremely versatile and easy for customers to request for this treatment. This other blog also wrote that Mucota treatments are very long lasting, and they are so long lasting to the point where its effects are still visible and felt after 6 months. Apgujeong hair salon also has outlets all over Singapore, making their hair treatments and services very accessible and convenient to potential customers. They have outlets at almost every end of Singapore, for example, there is a branch at Tampines 1, one at Clementi mall, another at Vivo city at Harbourfront and one at Junction 8 at Bishan.
However, we were able to find a price list on their websites and the prices leave something to be desired. They are very expensive, even more expensive than other salons. The pricing for males remain fixed as they usually have short hair, however the price for females vary according to hair length. And the longer the hair, the more expensive treatments or services are. For example, a men's shampoo and blow dry only costs $15 however for ladies it costs anywhere from $20 to $35, with $20 for the shortest women's cut and $35 for the longest women's cut. This applies to other services as well including colouring of one's hair, where for males it is one fixed price of $100, while for women it is a range again from $100 for the shortest female cut to $160 for the longest female cut.
Now we will move on to the prices for the hair treatment for anti frizzy hair – Mucota hair treatment. This once again depends on the length of an individuals hair. For males, the price is fixed at $185 while the price ranges for females. For ladies it is $195 for the shortest women's hair length and $210 for the longest women's hair length. This applies to their other treatments that contain Mucota. The Mucota volume rebonding costs $220 for males while it costs $230 for short female hair and $260 for long female hair. As for the Mucota omega volume rebonding, it costs $288 for males and $288 as well for the shortest female hair length and $318 for the longest female hair length.
Our information is also backed up by customer reviews. According to this reviewer, she paid $40 for a haircut that only lasted 20 minutes. She noted that the hair stylist did not really pay attention to what style she wanted, and seem quite reluctant and half hearted when cutting her hair as well. The customer also said that the standard and quality she got was equivalent to the common $10 haircuts we can get at HDB void decks. Hence, this shows that the quality of the hair cut is not equivalent to its price. There is also another review, who mentioned that the hair wash for her did not feel thorough. She says that she has quite thick and long hair that normally requires a few washes before conditioning. However, the hair stylist did not wash her hair enough and barely applied any conditioner. Additionally, the hair drying felt rushed and she left the salon with slightly damp hair.
There are other customers as well. According to this reviewer, Jennifer, she had a very negative experience at this salon as well. She wrote that that the staff were not professional and their staff aggressively kept pushing their products onto her. She mentioned that during her first trip to the hair salon, she was asked by the staff there if she wanted to do a hair treatment however she told them no and explained why she did not want to. The staff became visibly upset and after that interaction, she did not seem very much interest in treating Jennifer any longer. When Jennifer asked her a question she was very apathetic and indifferent and did not seem to care. Afterwards the staff washed, cut, blew dry and straightened her hair all within 20 minutes which was incredibly fast. There was no explanation on any sort of hair care but the staff did remember to bring out more products to push onto her to purchase. However, the worst part of the experience was that the stylist proceeded to straighten her hair even though it was not completely dry yet. This is very harmful to the hair yet the stylist clearly could not have been bothered. This is very unprofessional behaviour. Jennifer also wrote that she could have gotten better service at a neighbourhood salon instead of this high end salon. All in all it was a bad experience.
Lastly, one other client, Emma, also wrote that the stylists were very annoying with their hard selling. Even though she has rejected them multiple times, they still kept pushing their products and treatments on her. Not only that, the prices given at the salon and the prices shown on the menu are very different. The menu shows that the price of her treatment was only $50 but when she was in the salon they quoted $150. This proves that this salon is not price transparent and that there are hidden costs involved. In addition, when Emma already selected her hair colour and told the hair stylist as such, they kept pushing her to try brighter and more adventurous colours even though she did not want to. In the end, the hair stylist still mixed in a slightly lighter colour than what she requested. These reviews also prove that this salon is not really customer service oriented and they are instead more concerned with pushing their products and making profits instead. They are also not professional as when customers turn them down, their attitudes completely change and they no longer pay attention to the customer's needs or put in effort. The hair stylists also seem to blatantly ignore what the customers want and instead go with what they think the customers would like, despite the customer already saying no. In addition to these, despite the effectiveness of the Mucota hair treatment as written by other blogs and customers, with its very steep price, I do not think that many people are willing nor able to pay such prices for these treatments.
Picasso Hair Studio
The next salon we will look at is Picasso hair studio. According to their website, they seem to be very customer service oriented. Their website writes that their hair designers are very experienced and they are also trained to observe and analyse 'face shapes and skin tones' in order to provide the best service and options to their customers with regards to hairstyles. The moment you walk through their door, the staff will offer you a selection of drinks to choose from, as well as a complimentary warm hand towel. Afterwards, their hair designers will do a thorough diagnosis of your hair and your scalp in order to better understand your hair. Then, their hair designers will observe and analyse your face shape in order to recommend the best hair style, hair treatment, perm or rebond that will suit your face shape. They will also analyse your skin tone in order to decide and recommend the best types of colour that will suit you. Afterwards the hair designers will discuss and design a hair style or hair treatment that is best suited to you and one that you will like and are happy with, taking into account your lifestyle. Lastly they will move to do your hair.
As for the Brazilian blowout treatment that has been mentioned on a few other articles mentioned above, this treatment can help eliminate and resolve frizz for up to three months, this in return helps to cut styling time by half and what's more there is no down time. After the treatment hair can immediately be tied or washed. The end result of the treatment is that hair becomes smooth, there is no frizz and hair has a radiant shine to it. The whole treatment lasts about 90 minutes, excluding the time taken to wash and blow dry. This treatment has 5 steps. In the first step, the Brazilian blowout iconic cleanser will be used to clean your hair in order to prepare hair for optimal smoothing results. Next, they will 'inject plant based amino acids' into the clients' hair. Then, they will blow dry your hair straight with a boar bristle brush, in order to remove water from hair. For the fourth step, they will use a flat iron to straighten your hair. This is able to 'melt and enhance' the penetration of their treatment into your hair. In addition, the number of times the iron is used on your hair will determine the final straightness of your hair. And finally, they will rinse your hair and apply their Brazilian blowout iconic bonding spray. This helps the cuticles bond together and is able to provide a water repelling barrier on their treatment. The prices as stated on their brochure is $275 for short hair, $300 for medium length hair and $320 for long hair.
However, as with most salons in Singapore, we have established that the prices of services and treatments at salons are typically higher. And this salon is no exception as well. Firstly, for the haircuts it is once again differentiated based on gender, with males having a cheaper price and females having a higher price. For example a hair cut by a hair designer costs $38 for males and $48 for females. As for their other treatments, it is differentiated by hair length instead. For example, their Korean wave perm costs $215 for short hair, $230 for medium length hair and $260 for long hair. As for their Brazilian blowout hair treatment which we have been looking at, it costs $270 for short hair, $300 for medium length hair and $320 for long hair which as you can tell is a bit different from the price stated in the brochure which can lead to some confusion. Other than that, the prices stated in their price list on their website is in fact rather expensive and this is something that this website talks about as well. In addition to that, the website also mentions that the salon can get quite crowded, likely due to it being quite a popular salon, which can make it very difficult to have proper conversations with the hair stylists.
There were also quite a few negative reviews on Google. Firstly, this customer wrote that at the start after the treatment, she enjoyed it and the service was good. However, her perm did not last as long as the salon told her it would; less than 3 months even though it should have lasted 4 to 6 months. She also diligently maintained it and paid almost $400 for it. She noted that she could have had better treatment done elsewhere for a cheaper price. Another customer also wrote that the staff spent 6 hours trying to fix a colour error they made from the morning, and even after the 6 hours had passed, they were still unable to give the customer the end result that she wanted. The outcome did not match the colour or style that the customer had requested. All in all it was a very negative experience and the customer mentioned that 'it was a waste of time and money for the quality received'. Hence, even though these reviews are not for their treatments, if their perm and colouring services are of such standard, this may also apply to their other treatments as well. In addition to this, there are also only two outlets for this salon, Bugis and Novena, which makes it slightly more inaccessible for clients as they are not very easy to reach. This was also something noted by this website, that the salon was a 7 minute walk from Bugis mrt.
Kimage Hair Salon
The next salon we will talk about is Kimage Hair salon. This hair salon was established in 1994, and it is a boutique hair salon that is of the firm belief that 'an individual's personality can be amplified through the craft of hair dressing'. They have always sought to have an in depth understanding of their customers, that is built on relationship and trust so that they are able to come up with hair styles that fit the customers personality and style. Hence, they have always been focused on each customer's unique points.
Now let's take a look at their Keratin treatment which is what the websites and articles mentioned above have talked about. What exactly is keratin treatment? Firstly, you have to know what keratin is. Keratin is an important protein found in hair that gives hair its structure. However, as mentioned above, pollution, harsh chemicals and overuse of heat related hair products can damage keratin in the hair, which in turn can cause hair to become more damaged overtime. With this in mind, keratin treatment is therefore a 'special chemical based therapy' that is designed to increase and improve the 'elasticity, sheen, thickness and health of the hair. To put it simply, keratin treatment is an artificial procedure that helps to restore the keratin that is lost from one's hair. This treatment works very well in removing 'unwanted curls, roughness' and helps to brighten the hair. Keratin treatment is also able to help straighten your hair, which can save you the daily hassle of having to manually straighten your hair. However, while this is not a long term solution, there is still some benefit to not having to expose your hair to heat damage every single day again and instead have a treatment fix your hair and straighten it at the same time.
As for how this treatment works, it involves the binding of keratin to the hair. Hence a flat iron is used and the heat produced from the flat iron helps makes the mixture that is able to straighten hair. There are a number of essential chemicals that are used together with keratin in this treatment, which is essentially used to ensure that the keratin works as it should. After the treatment, you will be able to wash your hair the next day, and be sure to use hair products that are suitable for keratin treated hair. However, so long as your hair products do not contain sodium sulfate they should be okay. Hence, as a summary, when you enter the salon, the hair stylist will first wash your hair to ensure your hair is clean. Afterwards, the keratin treatment will be applied and then use a flat iron to go over your entire head to ensure that the treatment is seal in in order to fully maximise the effects of the treatment. This entire process takes about 3 hours.
Keratin treatments are more suitable for customers with naturally curly or frizzy hair, and this treatment, when used with the correct shampoo, is able to last anywhere from 2 to 4 months. If your hair was more damaged to begin with, it will be able to absorb more keratin and is therefore able to last longer. At the end of the keratin treatment, your hair will look better and you will have shiny and silky hair. Your hair will no longer be frizzy, the texture of your hair will be better, hair becomes shinier and you can expect the amount of time spent on styling your hair to be cut. The price for this hair treatment is $350 for short hair, $400 for medium length hair, $450 for long hair and $500 for extra long hair. Kimage hair salon also has multiple outlets throughout Singapore, including Northpoint city in yishun, Plaza Singapura at Dhoby Ghaut and Tampines.
However, there is the same problem as the other salons mentioned above, where their services are pricey. We managed to find their price list and here is what we have noticed. A regular cut, shampoo and blow dry will cost you anywhere from $40 to $70, depending on who is the one attending to you. A senior would cost the cheapest of $40 while the principal is the most expensive, costing $70. Hair colouring can cost anywhere form $90 to $330, depending on what type of colouring one wishes to do, for instance technical colour or balayage, or a simple single shade. A perm will cost anywhere from $80 to $260, once again depending on the type of perm you would like to have done, and whether there is treatment involved. Lastly, a rebond will cost $150 to $260, also depending on the type of rebond and whether other treatments are involved.
There were also some negative reviews of this salon. Firstly, there was this reviewer on facebook, who wrote that the staff at their Lot 1 outlet were dishonest, engaged in too much upselling, and had unprofessional work ethics. There was another customer who wrote that for their price point she had expected better service. However, even the quality was bad. She said that her hair used to be waist length and it was easy to manage. However, after getting a hair cut at Kimage to shoulder length hair, the stylist gave her weird layering which made it very hard to manage. Hence, this shows that the hair stylist at Kimage may not be very experience in what they are doing.
Keeping all these salons in mind, let us now introduce you to Bee Choo Ladies.
Bee Choo Ladies
We are sure most of you have heard of Bee Choo Ladies before, or at least the Bee Choo Origin franchise before. But if not, here is a quick introduction to us.
Bee Choo ladies is a household brand name, founded in the year 2000 by Madam Cheah Bee Chew herself. She was determined to find a reliable yet affordable solution to address and treat hair and scalp related issues. She started out in a small flat in Ang Mo Kio, Singapore, where she dabbled in natural remedies and when they worked, her customers encouraged her to expand and turn it into an actual marketable product. Subsequently, she received guidance and mentorship from various Traditional Chinese Medicine physicians and from there she learned, concocted, experimented and began to refine her products until she eventually came up with the famous and effective Bee Choo Origin products that we know and love today.
She and our brand have won numerous awards and accolades, which include the Singapore Prestige brand award in 2015, the Singapore Heartland Enterprise Star award 2016, and the Golden Eagle award for the top 100 enterprises in Malaysia in 2014 which shows that we are not just well recognised and popular in Singapore, but abroad as well. We were even featured in the Business Times, with the articles 'power of testimonies drives business growth' in 2016, and 'Sincerity before profits' in 2017. Hence, regardless of where you move to or travel to in the future, you can be assured that Bee Choo Ladies will be there too for your every hair need.
Bee Choo ladies is the only outlet out of the entire Bee Choo Origin franchise that is dedicated to serving and treating ladies only. We are a hair and scalp treatment salon that is designed exclusively for females only so you can be assured as this means that we are specialized in treating women's hair and scalp issues. We would also have done the necessary research and have the relevant expertise to help women who are suffering from hair or scalp related problems. This is proven as we are known as the best hair loss treatment salon for ladies in Singapore. We have been established for over 20 years at this point and we have 21 outlets throughout Singapore, and over a 130 outlets throughout the Asia pacific region, spanning across 11 countries, including Taiwan and Brunei. This proves that our products and treatments are very effective as we are able to expand to so many countries aboard. We are also a very reliable brand, as we are able to cater to so many of our customers' needs regardless of what country they are from.
Every year we serve over a million happy and satisfied customers, with effective results that are proven and also affordable. We are well known for providing effective and affordable scalp and hair treatment that is capable of treating a myriad of issues. These include itchy scalp, dandruff, post-partum hair loss, different types of hair loss as well as oily scalp. The different types of hair loss treatments that we cover include bacterial infections, fungal infections, dandruff and even Alopecia Areata. Thus, Bee Choo ladies is able to provide treatment for any possible hair related issue or hair loss issue that you may have.
The unique thing about Bee Choo ladies is that all their products are mostly natural, and that no chemical treatments or services are offered. For instance, we do not offer colouring of one's hair, rebonding or perming services. There are also no traditional hair dressing and hair styling services available here. Instead it is all about tackling hair loss related issues and addressing greying hairs, dandruff and other hair related issues.
However, do not worry as Bee Choo ladies' hair treatment is almost entirely natural as we only use herbal and plant based product and ingredients. Bee Choo origin's herbal hair treatment is mostly natural, with no synthetic chemicals, GMP certified and is made in Singapore so you can be assured of its quality as it is locally made. Hence, this shows that our process and treatment is entirely safe as everything is natural. The lack of chemicals used in our products and treatments also ensures that there will be no strong, pungent smells and there is likely to be less side effects as well as irritation, which will make the whole experience much more comfortable. This is also beneficial for first time users of our products or treatments, as your scalp would not be used to our products. Hence it is more likely that you will be able to use our products since it is natural and will cause much less irritation. What's more, there are no injections, medications or pain and it only requires a simple application.
Our herbal hair loss treatment is consistently rated the top hair loss treatment in Singapore for women. Our almost entirely natural, safe and extremely effective herbal hair loss treatment is able to help address dry, itchy or oily scalp related issues, and provide scalp with instant rejuvenation and nourishment. The natural dye that is present in the treatment due to the herbs and plant extract that we use in our products also provides a natural solution for ladies who wish to have a safe and and effective method to cover their white or grey hairs.
The treatment process only contains 4 steps which is very simple.
Firstly, we will apply our hair tonic to your scalp in order to prepare your scalp to absorb the nutrients from the products that we will use in the following steps. Next, we will apply our herbal paste to your scalp. No worries it really is just a simple application with no injections or other equipment. Afterwards, we will steam your hair for about 45 minutes, depending on the condition of your hair. Lastly, we will then rinse off the herbal paste, give you a scalp massage as well as condition your hair. This treatment should last for about an hour and a half and we hope that you will be able to use this time to relax and enjoy with us.
Now let's talk about the ingredients used in our treatment. The natural, herbal ingredients used in our treatment include Ginseng and Dang Gui, which for those of us who have been to Traditional Chinese Medicine shops and have taken some of their products before, know how important these ingredients are to ladies. For example Ginseng is able to help warm up the body which is essential for women, and Dang Gui can help in blood circulation. Hence, ladies can relax as they already have the knowledge that these items are good for them. In the case of the hair treatment, Ginseng is used for anti-aging, and it helps in new hair cell regeneration. Dang gui helps regulate scalp immunity, therefore preventing more hair from falling out, and allows for improved blood circulation, thereby allowing more oxygen and nutrients to reach the hair, which can promote hair growth. Some additional ingredients used in our treatment include He Shou Wu, which helps slow down grey hair production and restores hair pigmentation; this is perfect for ladies who would like a natural solution to cover up their grey hairs, and Ling Zhi, which reduces itching and decreases the risk of infections. Hence, ladies can be comfortable and confident in their treatment as these are natural ingredients which are good for them and the health of their scalp and hair.
After reading about our hair treatments and how effective they are, you may be worried about the prices we will charge. From past experience, for instance in other famous salons you would expect the prices to be much higher. The prices can range from anywhere in the hundreds of dollars to thousands of dollars, and such treatments typically do not take only one session. Instead multiple sessions are necessary to fix the issue, which can cost the price to be even higher. In addition, even if one goes to these salons for a first time treatment or trial where, there tends to be hard selling of their products or treatments to the customers even though they have already said no. Not just that, there may also be hidden costs involved that the staff do not tell you until you are stuck in their chair and are not able to leave. Overall the whole experience becomes very uncomfortable. We know how this feels, so we are here to let you know that at Bee Choo Ladies, there is no hard selling of any products. You pay only for what you need and that is it. In addition to this we are extremely price transparency. Hence whatever price is quoted to you when you come down will be fixed as they are.
This is also attested to and confirmed by one of our customers who spoke about this on our review page. Allana stated that during her treatment the staff did not 'hard sell', and that we 'don't push you', which is very reassuring to hear, as you would then be able to enjoy your treatment without the stress of extremely aggressive sales people pushing unwanted products on you. You need only pay for what you want and require, and at Bee Choo ladies the prices are simply fixed as it is, ranging between $41 to $69 depending on your hair length. $41 is for shorter hair while $69 is for much longer hair. However, the actual price of treatment will be told to you by our staff in stores based on the length and thickness of your hair as well. However, you can be assured because as mentioned before, our prices are fixed as they are with no hidden costs so you need not worry.
In order to further convince you that we are the best at what we do, let's take a look at some real life testimonials. In the case of Miss Dee, we helped her eliminate her long term dandruff issue. She told us that she has been suffering from dandruff for many years and she has tried multiple types of hair products to try to fix this issue however they only worked for a while before the dandruff came back. This dandruff issue resulted in her having a very itchy and flaky scalp, that would bleed when she scratched too hard. If this had gone on for longer and had she not sought treatment, this would have escalated to hair loss. However, Dee came for treatment soon and after the first session she wrote that her scalp felt cleaner and less oily, and that the itchiness had gone down by about 50%, and the flakiness was completely gone. After her second session, the itchiness had almost gone completely, by 90%. After all her treatments, we helped her recover completely from her itchy, dandruff scalp. This further proves that we are very capable at what we do and are very effective.
Let Bee Choo Ladies help you with any hair or scalp related issues today!